FTHS: Congratulations to our newly elected 2021-2022 Student Body Officers: President Kaylei Preston, Vice President Laigha Rope and Secretary Mariana Grimes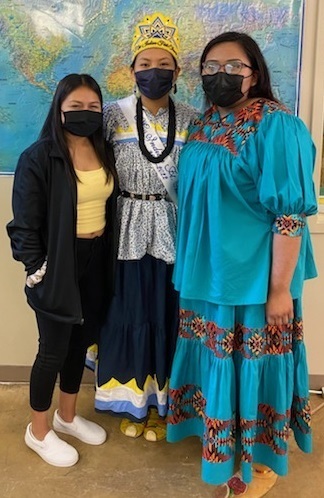 FTHS: Our FTHS Business students all passed the state End Of Program assessment with all students scoring over the past state averages. We are proud of their academic achievements!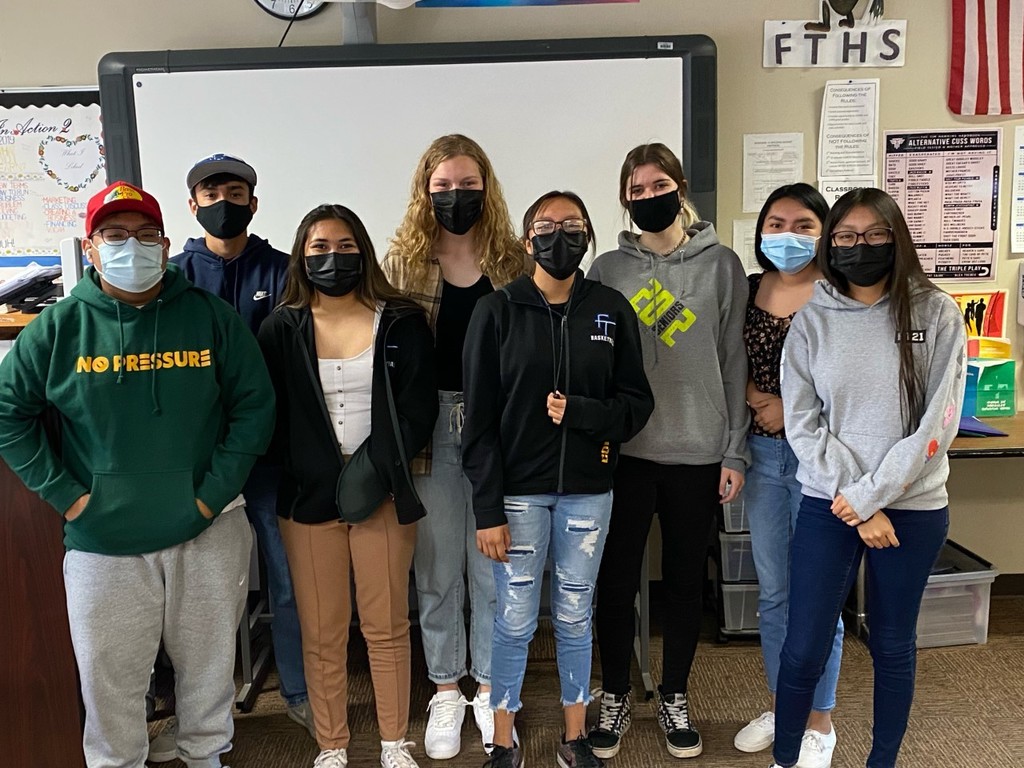 FTHS: 5/5 - Parent Night at FTHS, 4:30-6:30 pm. Come and meet with your students teachers. Dinner will be served. The Miss Indian Fort Thomas Pageant will start at 7:00 pm. Admission for the pageant is $3 a person.

FTHS: On Thursday, San Carlos Apache Health care will have a pop up COVID -19 Clinic at FTHS. Please see the flyer for more information. There are forms to sign if your student would like to participate and is 16 years old or older.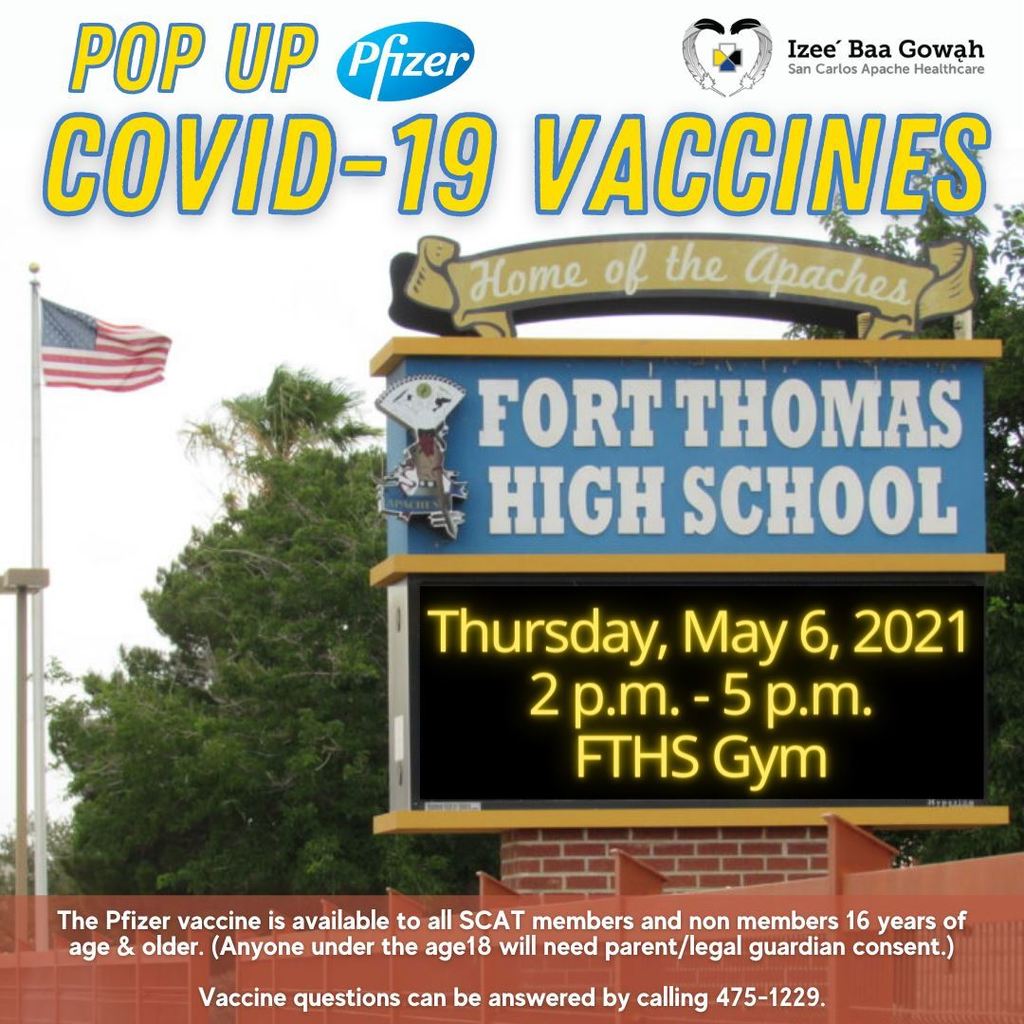 FTHS: Check out the upcoming events.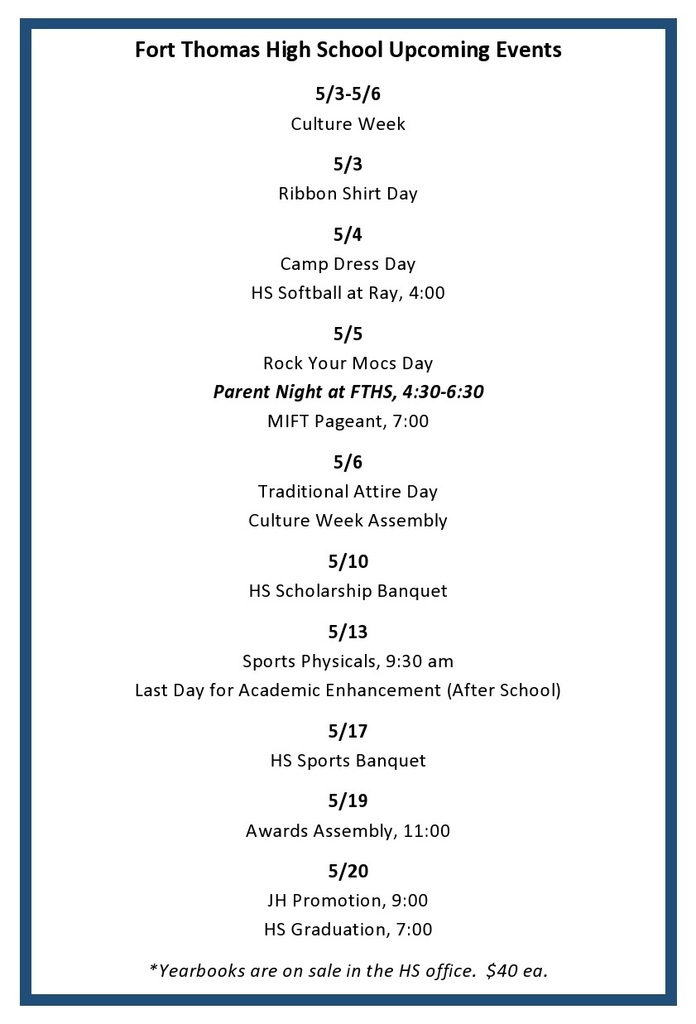 FTHS: Next Week is Native American Culture Week. Check out the flyer for more info.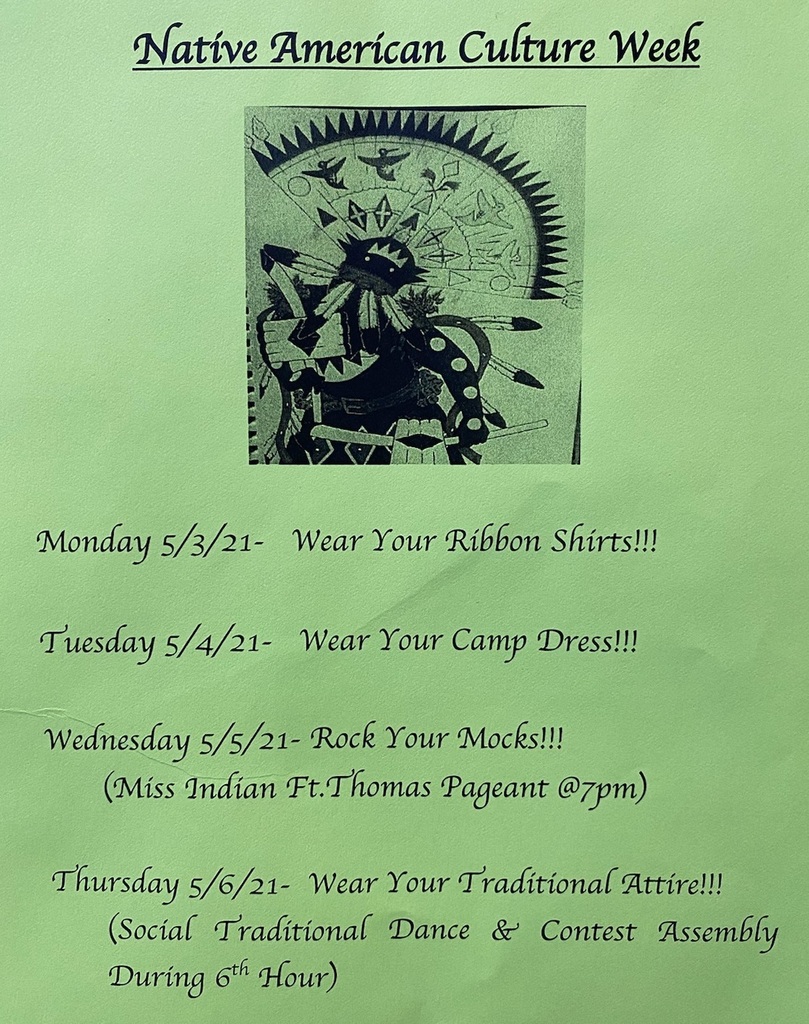 FTHS: Congratulations Cindy Preston, the 2021 Safford Rotary Teacher of Distinction for Fort Thomas High School! Thank you for all of your hard work and for always inspiring our students to achieve greatness!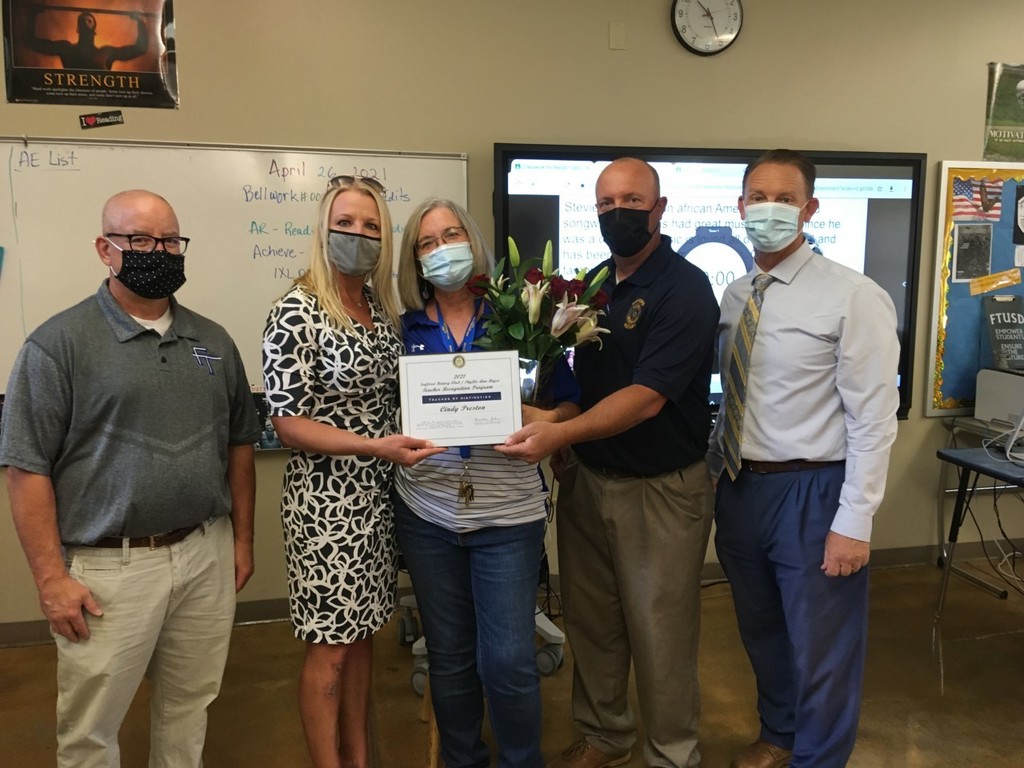 FTHS: Congratulations Tayshaun Wilson who was selected as the GIFT Student of Merit for his AG Mechanics class with Mr. Black. Pictured is Tayshaun receiving his award from Mr. Emery GIFT Superintendent.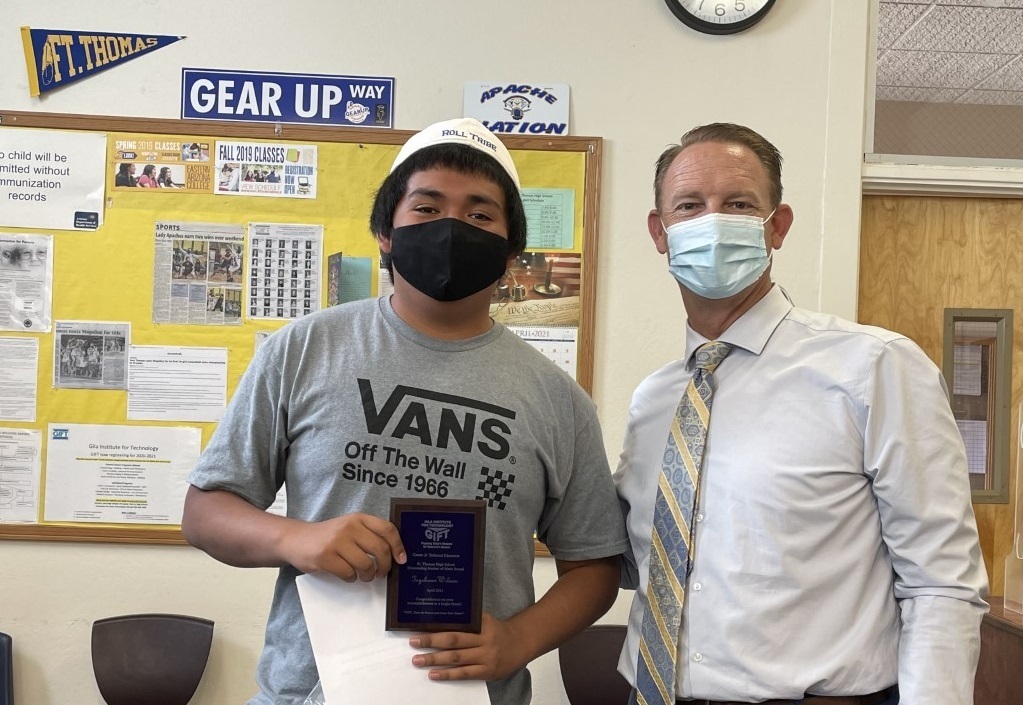 FTHS: Here are the upcoming events!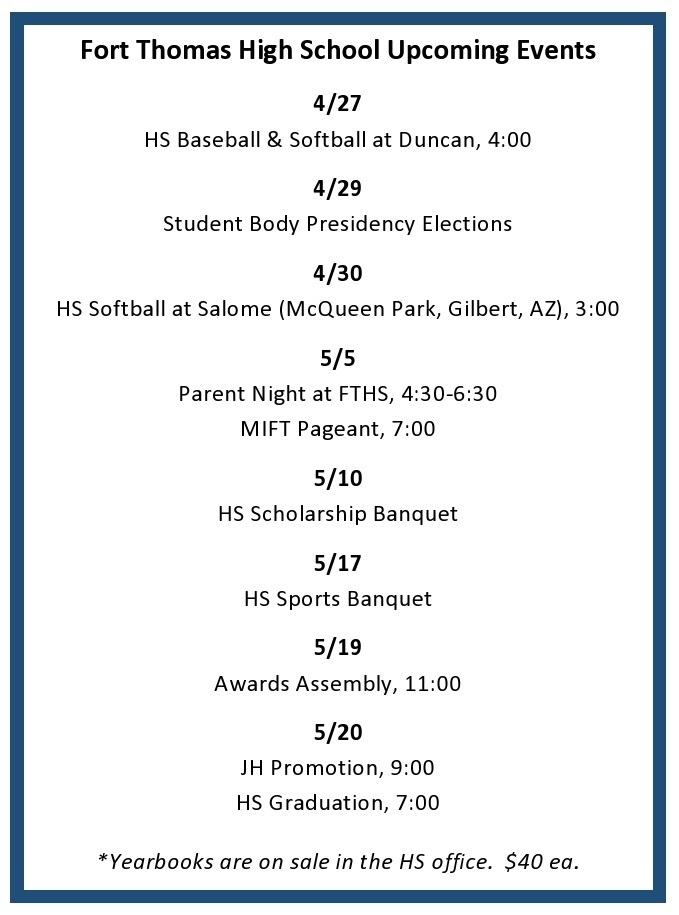 FTHS: Jasmine Gustina and Ysabelle Cobb participated in the first ever Graffiti Art contest on April 24, 2021 at the Safford Spring Fest. The competition started at 11:00 am and lasted until 4:00 pm. The FTHS team of Jasmine & Ysabelle took 1st place in the High School Division at the awards ceremony where they received a trophy and gift cards. The artwork is being silent auctioned the next couple of weeks at the Safford Chamber of commerce with proceeds going to charity. Congratulations Jasmine & Ysabelle on a job well done.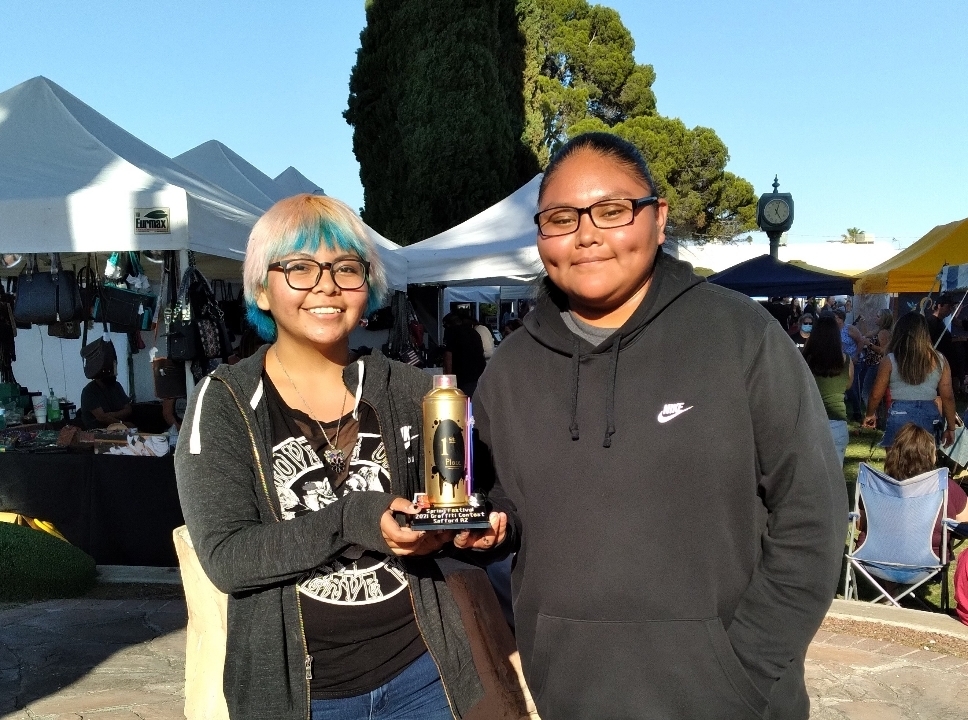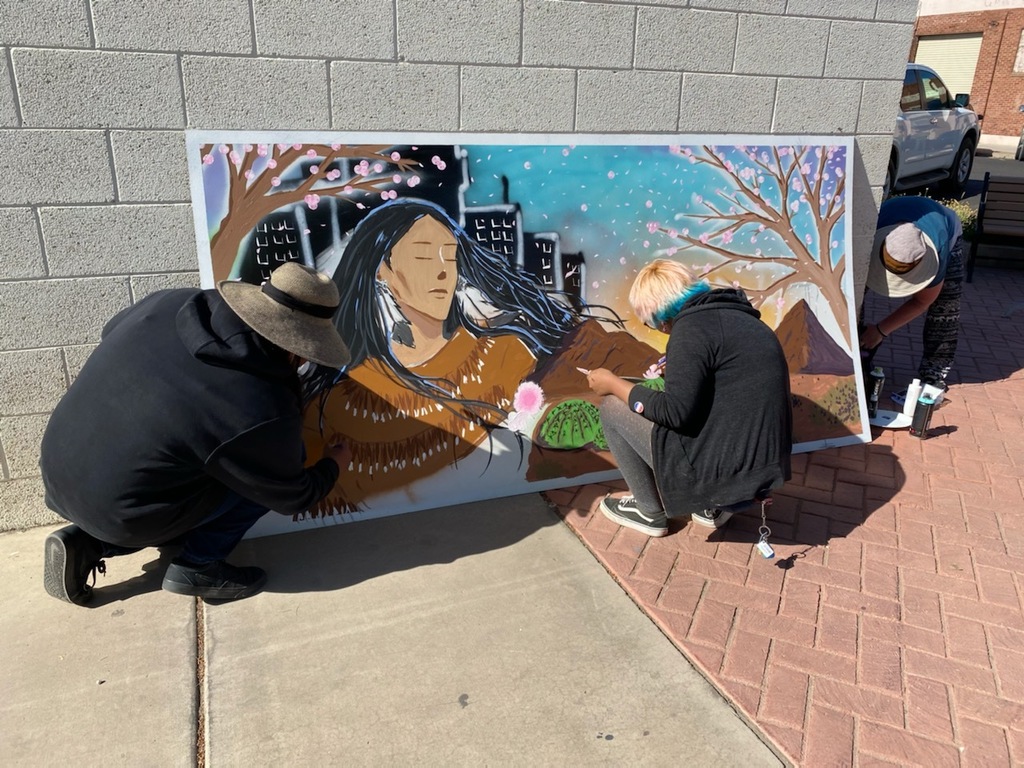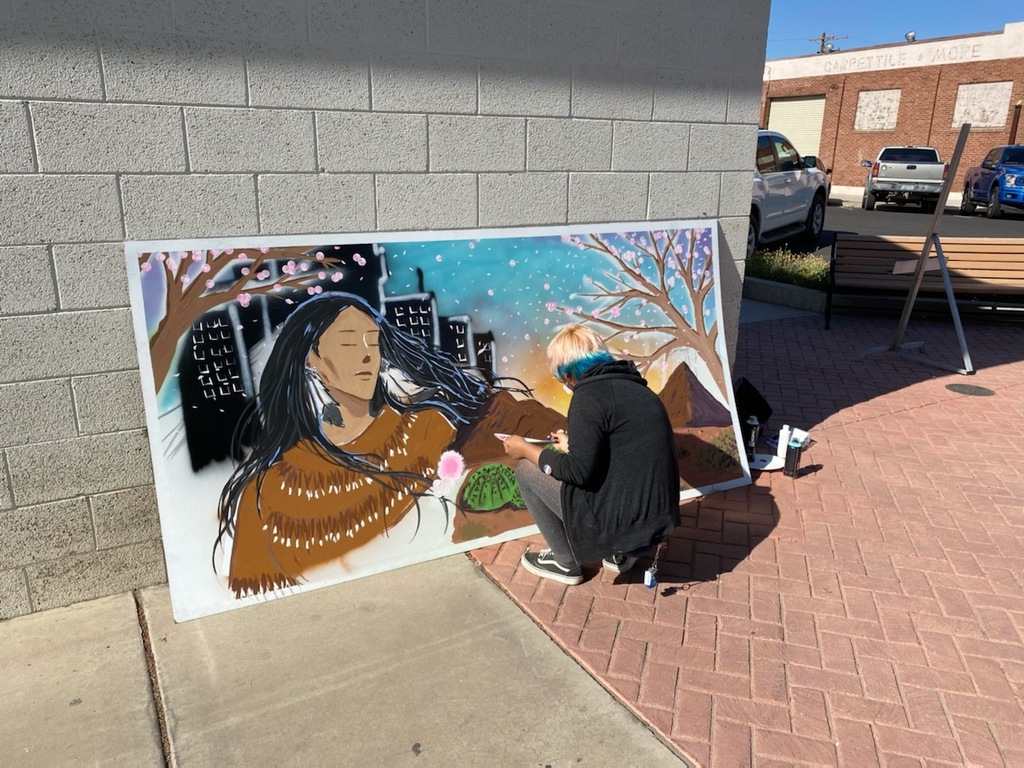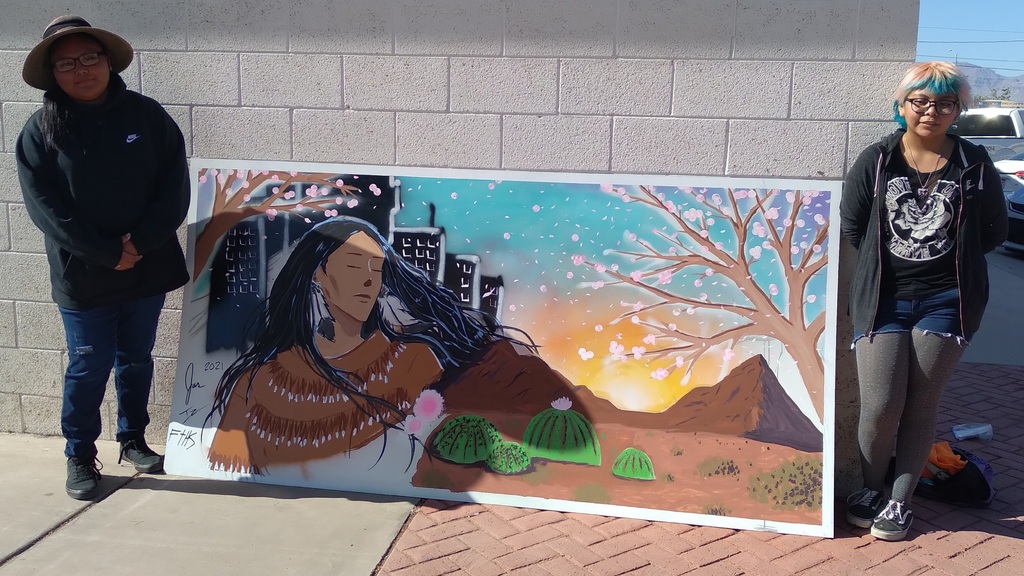 FTHS : There are a couple of updates for today, 4/22. The JH Softball & Baseball teams will play in Thatcher at 3:30. The HS JV Softball game at Pima will be at 3:00. There will be no AE after school today, students will go home on the 3:05 bus. Tomorrow, 4/24 is the HS Prom, last day to purchase tickets is today. Thank you.

FTHS: Check out the flyer from Native American Culture Club (NACC) about the upcoming Miss Indian Fort Thomas Pageant.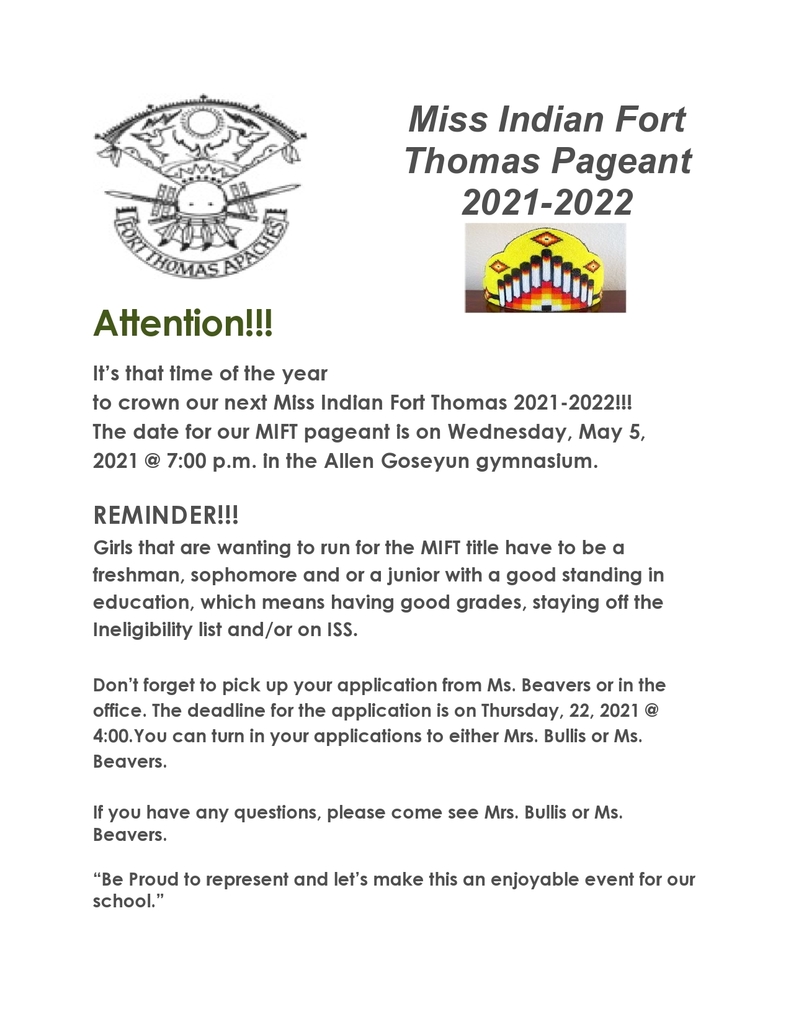 FTHS: Check out the upcoming events.



FTHS: Our Wood Shop students have been working hard. They recently completed and delivered a shed. Here are some pictures of shed delivery.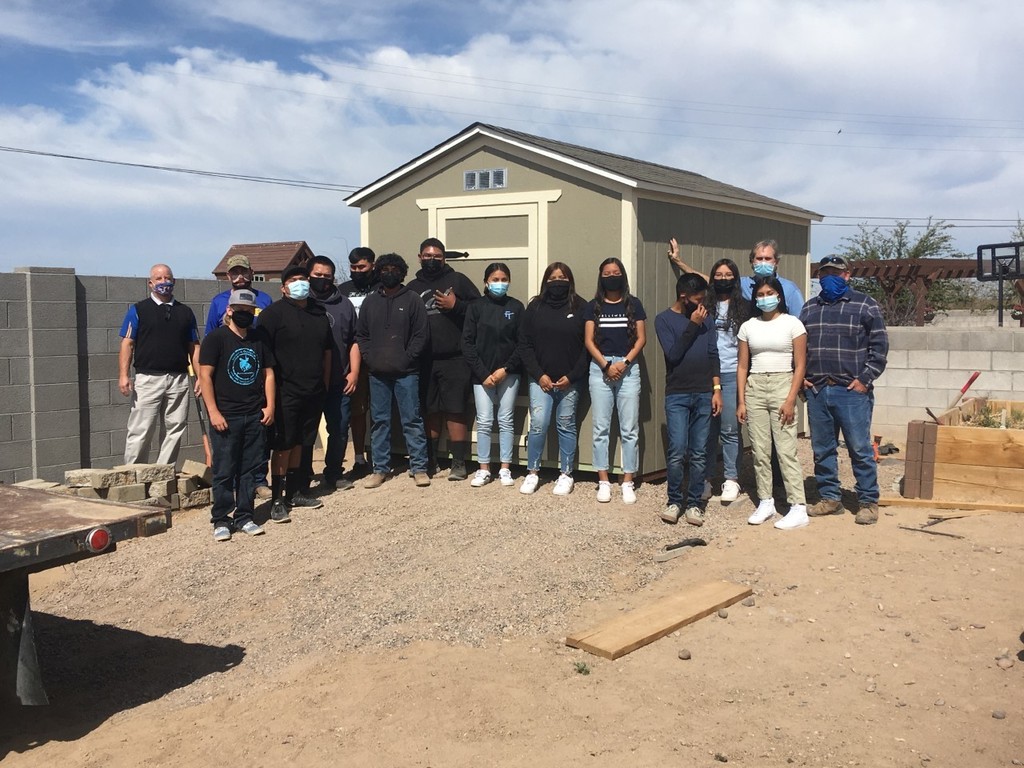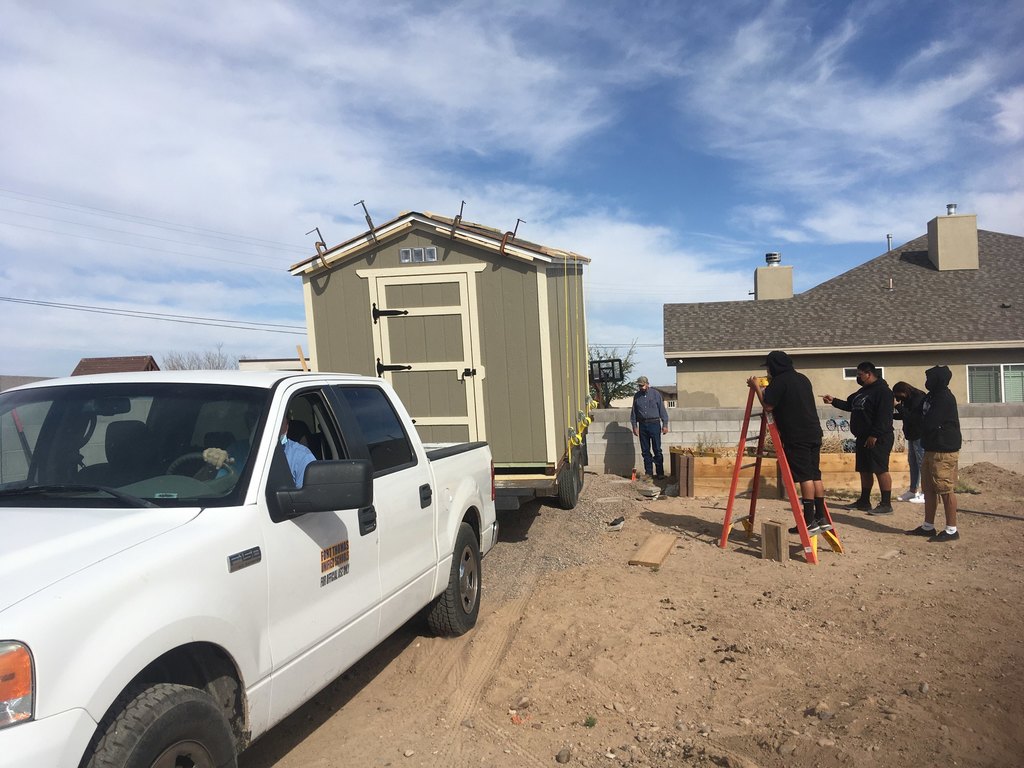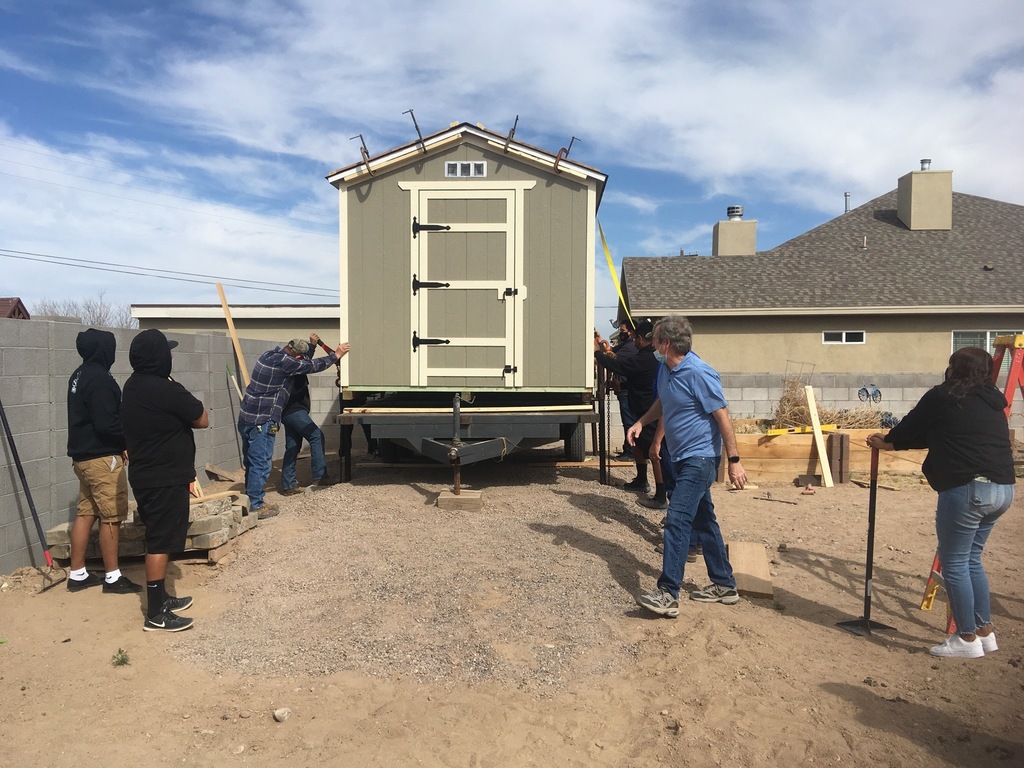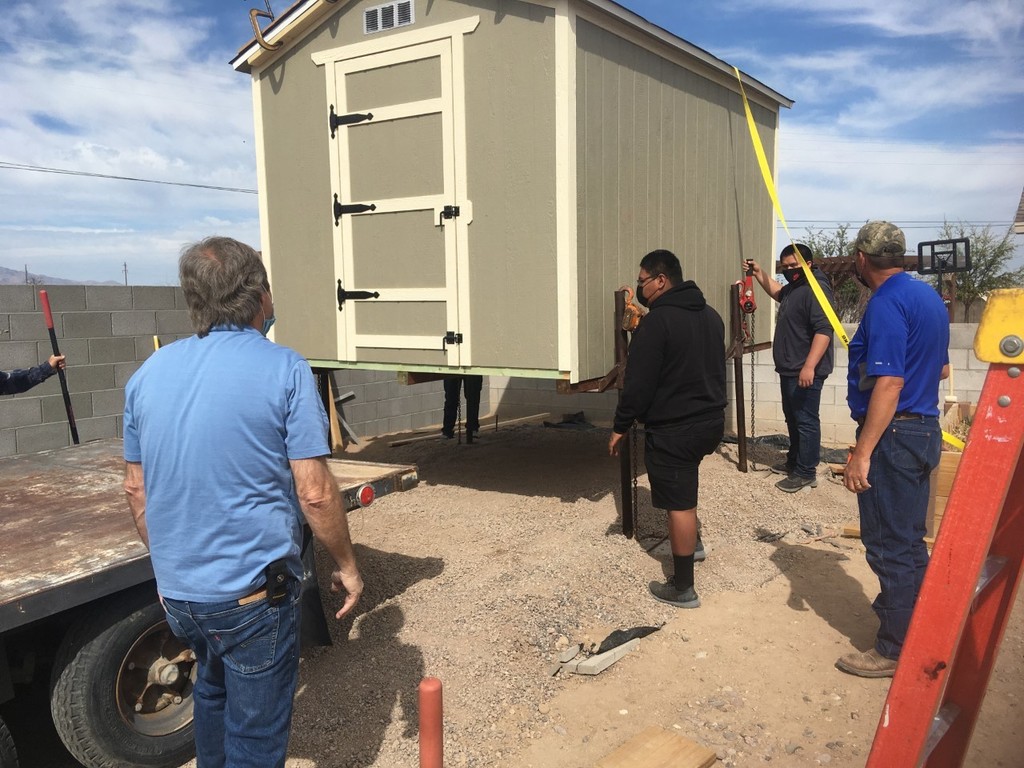 FTHS: Check out the events for 4/13-4/24/2021. Yearbooks are on sale in the HS Office for $40.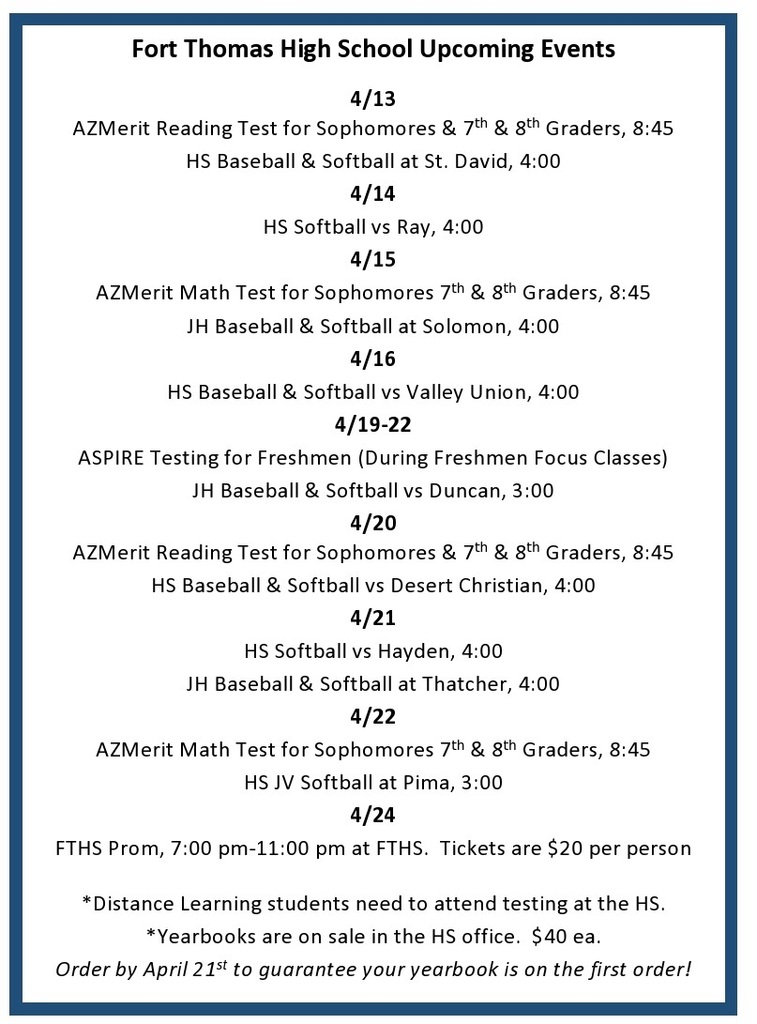 FTUSD: The Bantam Basketball games scheduled for tomorrow, April 10th have been canceled. Thank you.

4/8/2021 The road is now open. Buses will be leaving the schools ASAP. Students will be on their way home.

FTHS: Here are the addresses for tomorrow's HS games. HS Softball vs Desert Christian, 4:00 El Camino Baptist Church, 7777 E Speedway Blvd, Tucson, AZ 85710 HS Baseball vs Desert Christian, 4:00 Desert Christian, 9415 E. Wrightstown Rd, Tucson, AZ 85710